All Things Considered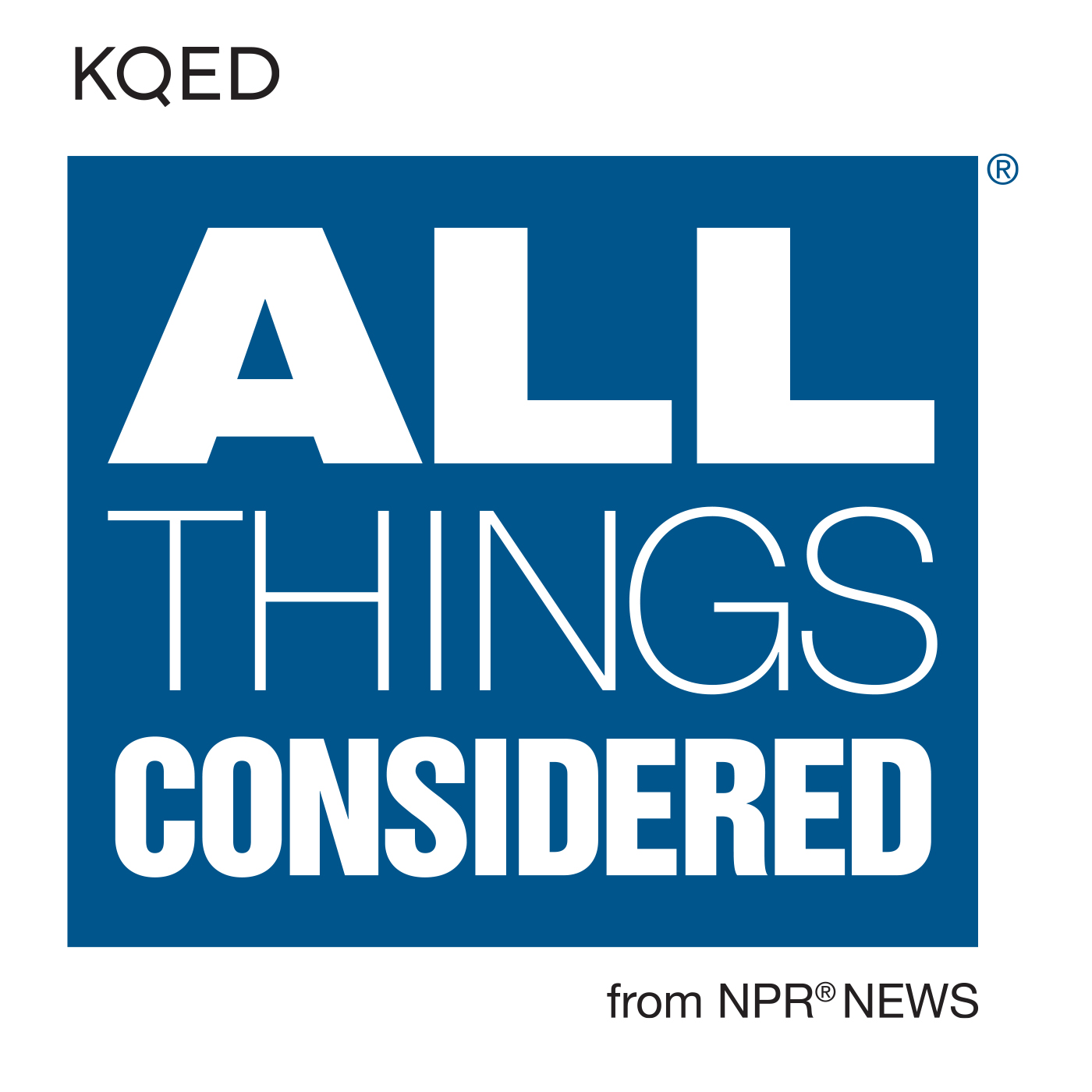 Every weekday, All Things Considered hosts Robert Siegel, Audie Cornish, Ari Shapiro, and Kelly McEvers present the program's trademark mix of news, interviews, commentaries, reviews, and offbeat features. Michel Martin hosts on the weekends.
Airs on:
MON-THU 4:30pm-6:30pm
TUE-SAT 12am-1am
FRI 5pm-6:30pm, 11:30pm-12am
SAT-SUN 5pm-6pm
'Love on the Spectrum' shows what dating can be like for people with autism
NPR's Sacha Pfeiffer talks with Love on the Spectrum creator Cian O'Clery and participant Kaelynn Partlow about what the show, which follows people on the autism spectrum as they date, means to them.
A Minnesota town wants to replace its coal plant with solar. Some locals aren't happy
The renewable energy industry is growing quickly in the U.S. as utilities transition from fossil fuels to cleaner energy, like wind and solar power. In some places, renewable energy faces opposition.
The actions that President Biden could take to address gun safety
Some preliminary bipartisan discussions on gun safety legislation have begun, it's not clear this time will be any different than past failed efforts. What could President Biden do on his own?
Former President Trump speaks at the NRA convention in Houston
Former President Trump speaks at the National Rifle Association convention in Houston — days after a deadly school shooting in another part of Texas.
The trauma of gun violence affects all children, not just the ones who were there
NPR's Sacha Pfeiffer talks with Washington Post reporter John Woodrow Cox, author of the book Children Under Fire, about the immediate and long-term affects of gun violence on children.
Congress is commemorating the 1969 Harlem Cultural Festival
The Senate has agreed, by unanimous consent, to designate the last weekend of June 2022 as a time to commemorate the first weekend of the 1969 Harlem Cultural Festival.
Ukrainian soldiers say they're outgunned as Russia gains ground in the Donbas
The war in Ukraine is now centered in the eastern Donbas region. On Friday, Russian forces appeared to have taken control of the strategic town of Lyman.
Children were calling 911 from within the Uvalde classroom as police waited to enter
The director of Texas's Department of Public safety said, "It was not the right decision," after he revealed police waited more than an hour to enter the school in Uvalde during the shooting.