Forum
 tells remarkable and true stories about who we are and where we live. In the first hour, Alexis Madrigal convenes the diverse voices of the Bay Area, before turning to Mina Kim for the second hour to chronicle and center Californians' experience. In an increasingly divided world, Mina and Alexis host conversations that inform, challenge and unify listeners with big ideas and different viewpoints.
Want to call/submit your comments during our live Forum program Mon-Fri, 9am-11am? We'd love to hear from you! Please dial 866.SF.FORUM or (866) 733-6786, email 
forum@kqed.org
, 
tweet
, post on 
Facebook
, or join our 
Discord community
.
We're excited to announce a new way for KQED listeners to join the conversation! Forum is now on Discord, a social media platform focused on community (not clicks). Check out 
our guide to joining Forum on Discord
.
This online gathering space is a first-of-its-kind experiment for KQED and we're excited to build it with you. 
Forum's digital community
 is a lively, fun space for civic engagement, conversation, and interaction between KQED listeners and the producers behind our flagship call-in show.
Forum Episodes
Forum Episodes
The Team
Mina Kim
is host of the statewide hour of KQED 
Forum
; a live, daily, call-in talk show. Through intimate and informative conversations, Mina connects the state's many residents, and illuminates the issues affecting California and the nation. Before joining 
Forum
, Mina was KQED's evening news anchor, and health reporter for 
The California Report
. Her award-winning work has included natural disasters in Napa and gun violence in Oakland. At the University of Michigan she studied the intersection of gender, race and class. She was a first grade teacher through Teach For America, and ran a mentorship program for students aspiring to be the first in their families to go to college. She grew up in St. John's, Newfoundland.
Alexis Madrigal
Co-Host, Forum
Alexis Madrigal
is the co-host of
Forum
. He is also a contributing writer at 
The Atlantic 
and the co-founder of the COVID Tracking Project. He's the creator of the podcast, 
Containers
, and has been a staff writer at
Wired. 
He was a visiting scholar at UC Berkeley's Information School, and is working on a book about Oakland and the Bay Area's revolutionary ideas.
Danny Bringer
Engineer, Forum
Danny Bringer has worked in Radio since 1987 and has been with KQED SINCE 1994. He has been the Forum Engineer since 2001. Danny grew up in the Bay Area and currently lives in San Ramon. He loves working with the Forum team and delivering the Forum sound to our listeners. When he isn't mixing sound he loves to run Ultra Marathons. 
Susan Britton
Lead Producer, Forum
Susan Britton
is the lead producer of 
Forum 
with Mina Kim. She's been with 
Forum
 since 2012, beginning as an on-call producer, and she was a longtime contributor to KALW. She's a graduate of Columbia Law School and Yale College.
Judy Campbell
Lead Producer, Forum
Judy Campbell
 is the lead producer of 
Forum
 with host Alexis Madrigal. She hosted and produced the KQED podcast 
The Leap
, about people making dramatic, risky changes. Previously, Judy was a KQED reporter, focusing on criminal justice and prison issues.
Marlena Jackson-Retondo
Engagement Producer, Forum
Marlena Jackson-Retondo
 is the engagement producer for KQED's Forum and Mindshift. Prior to joining the team in 2022, Marlena was an intern with KQED's Digital News Engagement team. She grew up in the Bay Area.
Jennifer Ng
On-call Producer, Forum
Jennifer Ng joined Forum in 2021 as an intern and became an on-call producer in 2022. She returned to San Francisco after finishing her bachelor's degree in environmental science at the University of Portland.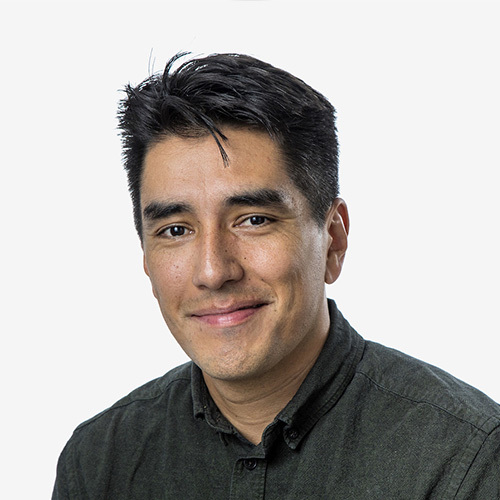 Mark Nieto
Producer, Forum
Mark Nieto is a producer for Forum with Mina Kim. He joined KQED in 2023. A native of California, Mark received his M.A. in research architecture from Goldsmiths University of London in 2021 and his B.A. in film from Loyola Marymount University. Before coming to KQED, Mark worked on the podcasts The Times and Plot of Land and was previously an on-air host at KXLU.
Caroline Smith
Producer, Forum
Caroline Smith
is a producer for 
Forum
. Smith joined the team in 2019 as an intern and became an on-call producer later that year. From the Bay Area, Smith graduated with a B.A. in Rhetoric from UC Berkeley and is an alumnus of 
The Daily Californian
.
Blanca Torres
Producer, Forum
Blanca Torres
joined KQED in January of 2020 after 16 years of working as a newspaper reporter mostly covering business. She is also a member and former board member for the National Association of Hispanic Journalists. A native of the Pacific Northwest, Blanca earned her bachelor's degree from Vanderbilt University in Nashville and a master's in fine arts in creative writing at Mills College. She lives in the East Bay with her family.
Grace Won
has been a 
Forum
 producer since 2019. Prior to joining KQED, Grace was a litigator, and worked on a variety of pro bono prisoner cases, including one that resulted in overturning a client's death penalty sentence on constitutional grounds. She holds a law degree from Georgetown University Law Center, an M.A. in English from University College London and a B.A. in American history and East Asian studies from Harvard University.
We Also Recommend
We Also Recommend