Marin County
State Assembly, District 12
Incumbent Marc Levine decided not to run for re-election, instead making a run for state insurance commissioner, a race he subsequently lost. Sara Aminzadeh and Damon Connolly are running in an open race to represent what was formerly the 10th Assembly District, but which, after redistricting, will be known as the 12th Assembly District, including Marin and Sonoma Counties. The two Democrats finished within a percentage point of each other in the June primary.
Candidates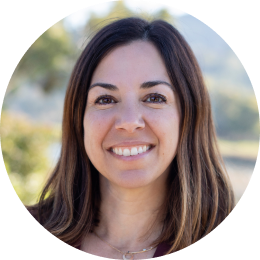 Sara Aminzadeh
California Coastal Commissioner
DEMOCRAT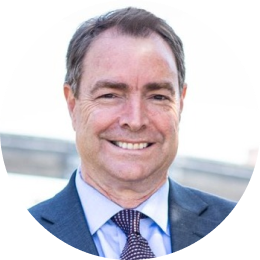 Damon Connolly
Marin County Supervisor
DEMOCRAT
Positions on Key Issues

Candidate summaries are based on interviews with the candidates, statements made at debates and public events and past news coverage.

Candidate summaries are based on interviews with the candidates, statements made at debates and public events and past news coverage.
Climate
The world is getting hotter, and that's affecting constituents of the district, from scorching hot temperatures to more frequent wildfires. What will you do for the environment when in office?
Aminzadeh wants to create a "Climate Caucus" of assemblymembers to focus on climate solutions and evaluate the greenhouse gas emissions footprint of new legislation. Aminzadeh says "we need to accelerate" California's decarbonization efforts by 2030, which is 15 years faster than existing goals in state government. She aims to do that by tripling the production of renewable energy; accelerating electric vehicle infrastructure; and boosting subsidies to support e-bikes, e-scooters and electric vehicles. She does not favor carbon offsets, which allow carbon emitters in California to pay for climate-friendly projects outside of their facilities instead of reducing their own emissions.
Connolly touts his experience in helping to launch the Marin Clean Energy program and his work as a deputy attorney general when California sued energy company Enron for gouging California customers. "We literally need to set Sacramento on fire with the urgency of the climate crisis," he says. He wants to pursue microgrids — which would power localities apart from PG&E — to help counties avoid power shutoffs. And he says the state needs to move to zero-emissions vehicle adoption statewide by 2030, five years short of Gov. Gavin Newsom's public goal.
Wildfires
Wildfires have reshaped life in California, including Sonoma County. How would you help prevent wildfires from ravaging communities in your district?
Aminzadeh says sustainable vegetation management is needed to prevent the spread of wildfires. "We know that investing in wildfire prevention is far more cost-effective than having to fight a wildfire and then rebuild," she says. Aminzadeh also would bolster support for people to protect their homes from wildfires, a process called "home-hardening." Providing state tax credits for fire-safe homes can help incentivize home-hardening, she says, adding "I think there's a big gap between what we know helps prevent a wildfire spreading and what homeowners feel empowered to do."
Connolly wants to make sure the undergrounding of utility lines and vegetation management are approached in an "environmentally sensitive" way. "We should not be unnecessarily cutting down trees, for example. People are very concerned about that," he says. He touted the recent creation of a new body, the Marin Wildfire Prevention Authority, as proof of the district "stepping up and taking matters into our own hands." He wants to make sure communities have the resources they need by ensuring the state is a "true partner," including having enough fire-prevention in place to protect communities.
Housing
State government has been pushing local communities to be more accountable in meeting needed housing production goals, as advocates clamor for more housing production to bring home prices down and promote diversity and equity. What can you do to ensure communities in your district meet their housing production goals?
Aminzadeh says "the housing needs in the district are significant," even as some in the community push back against housing. She told a story of being booed at a recent candidate forum for saying "additional housing was needed." Still, she says building more dense housing is key to tackling climate change. The more people live close to their work, or to transit-rich commuter corridors, the fewer people have to drive. "I think tapping into the environmental ethos and history and honoring that history, but articulating the ways in which that needs to shift could be quite powerful," she says.
Connolly points to accessory dwelling units (ADUs) on people's properties and converting offices to housing as ways to alleviate California's housing and rental crisis. Connolly says the state often offers "one-size-fits-all" housing-production mandates that don't fit local communities, like allowing housing to be built near areas at risk of wildfire. When talking about state mandates for housing production, he says of the community, "we feel the numbers are high," but "we're fully committed to meeting obligations."
Abortion
With the recent Dobbs decision, people are seeing abortion rights curtailed across the country. How would you bolster abortion access here in California?
Aminzadeh is voicing her support for Proposition 1, which would enshrine abortion rights in the California constitution. "Once that right is in our constitution," she says, she would immediately urge Gov. Gavin Newsom to fully fund transportation for anyone out-of-state seeking abortions in California. Aminzadeh would also seek to integrate abortion services into more existing community clinics. She also wants to bolster leave rights for people experiencing miscarriages, "which is something that I have dealt with personally," she says.
Connolly wants California to be "a sanctuary state for abortion rights and reproductive health care." He says he strongly supports Proposition 1 and says "every waking moment in the Capitol," he's going to push for women and gender equality, including other issues, like equal pay. "Throughout my career I have promoted women, I have supported women in elective office, I have hired women," he says. "One of my chief strategists is a woman who is also a member of the LGBTQ+ community." Connolly says California needs to provide clinics and safe access for abortions.
Transportation
What will you do to make public transportation a real, working alternative to driving for the commuters of your district?
Aminzadeh says providing more options for people to get to Sonoma-Marin Area Rail Transit trains, like shuttles or bike paths, would boost ridership. "We can make SMART smarter," she says. Aminzadeh also favors making SMART train ridership free, which is necessary "if we're really trying to serve essential workers or lower-income people." She says her opponent, Damon Connolly, "failed to take action in a timely way" to act on making Highway 37 an elevated causeway — which would have restored habitat connectivity — adding that it will now be a "1990s-style highway."
Connolly wants to focus on boosting SMART train use to get to recreational activities. He says he is "very focused on" Highway 37, and that the periodic flooding of Highway 37 makes it just as much an environmental project as it is a transportation project. The highway lays in wetlands and is threatened by sea-level rise. But beyond climate troubles, the two-lane road needs a revamp because it's frequently bottlenecked, Connolly said. "People are stuck in soul-crushing traffic during commute hours." He says he is in favor of making fares more uniform across different transit agencies to incentivize riding ferries, buses and trains in concert. He is advocating to use a movable barrier on the Richmond-San Rafael Bridge, which would also help make a bike lane there.
Key Supporters

This list represents notable organizations and officials who have taken a position on the ballot measure, or who are funding the campaigns in support or in opposition. This list is not exhaustive, and may be updated.

This list represents notable organizations and officials who have taken a position on the ballot measure, or who are funding the campaigns in support or in opposition. This list is not exhaustive, and may be updated.
For Damon Connolly

Fiona Ma, state treasurer, California
California Labor Federation
California Teachers Association
Laborers' International Union of North America
Measure B
Should Marin County voters approve an annual library parcel tax increase?
The measure would increase the existing library parcel tax of $57.56 per year to $98 per year, for a period of nine years, with further increases of up to 3% annually based on the Consumer Price Index (with exemptions for seniors). The tax would generate an estimated $4.7 million in annual revenue for the Marin County Free Library. Passes with a two-thirds vote. Read the full measure here.
Yes Argument
Many of the county's library facilities are over 50 years old and their electrical and technological systems need to be updated. The measure will provide necessary funding to make essential repairs and upgrades to local libraries; expand library programs for youth, seniors and residents with disabilities; and guarantee computer and internet access for all residents. The county's libraries provide particularly important resources for lower-income and at-risk residents. Failure to renew the measure would lead to cuts in library hours, collections and staff.
Key Supporters
Mary Jane Burke, superintendent of schools, Marin County
Friends of the Marin County Free Library
League of Women Voters of Marin County
Marin County Board of Supervisors
Measure K
Should Sausalito voters repeal the city's existing prohibition on cannabis sales?
The measure would allow one storefront and one delivery-only cannabis business to open in the city, and establish an application process for retail cannabis businesses. The businesses would be locally regulated and have to pay the city the greater of 7.5% net profits or $50,000 per year. Passes with a majority vote. Read the full measure here.
Yes Argument
It's been six years since Sausalitans overwhelmingly voted for safe cannabis legalization. Yet residents, particularly those with medical needs, still don't have access to legal cannabis sales in the city. The measure was written to reflect community interests and includes strict regulations to ensure the two businesses are run safely, responsibly and away from schools. It will also help put illegal dealers out of business and reduce teen access to cannabis, while generating local tax revenue and creating at least 20 new jobs.
No Argument
This is a corporate cannabis initiative that takes away local control from Sausalito residents; evades crucial oversight and regulation by elected officials; and grants a monopoly to the Otter Brands cannabis corporation, which is sponsoring the measure. The Sausalito City Council should pass its own cannabis regulation measure that could bring in far more revenue.
Key Supporters
Karen Cleary, co-owner, Otter Brands
Key Opponents
Paul Mowry, pastor
Thomas Theodores, former mayor, Sausalito
Kurt Weinsheimer, tech executive