San Francisco County
Elections for city office in San Francisco use a ranked choice voting system. If no candidate receives a majority of the votes, an instant runoff takes place. Here's how that works. Results on this page show first-place votes, with links to the latest instant runoff results.
District Attorney
Former San Francisco District Attorney Chesa Boudin was recalled by voters in June. Following his removal from office, Mayor London Breed appointed prosecutor Brooke Jenkins to the district attorney role. Now, Jenkins faces candidates Joe Alioto Veronese, a civil rights attorney and the dynastic grandson of former mayor Joe Alioto, and former police commissioner John Hamasaki, who are both vying for the seat in the November race.
Candidates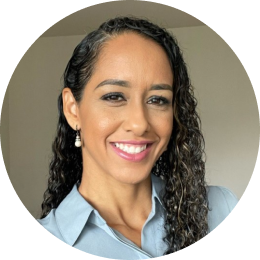 Brooke Jenkins
Appointed District Attorney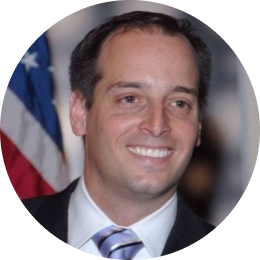 Joe Alioto Veronese
Civil Rights Attorney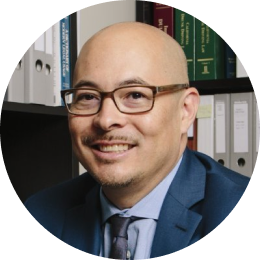 John Hamasaki
Civil Rights Attorney
Positions on Key Issues

Candidate summaries are based on interviews with the candidates, statements made at debates and public events and past news coverage.

Candidate summaries are based on interviews with the candidates, statements made at debates and public events and past news coverage.
Drug Use
What role should the district attorney's office play in stemming drug crime in San Francisco?
Jenkins recently announced a policy to bring charges against drug users once they receive five citations — effectively "bundling" them — for public drug use. The office will then refer those people with bundled charges to a restorative justice program through the city's Community Justice Center. "We cannot be a city that accepts people using drugs openly on our streets," Jenkins says. She says the number of charges was chosen because "I wanted to make sure we were intervening in situations where we could determine that somebody seemed to be at a crisis level." Jenkins has withdrawn plea deals for some drug dealers, breaking from her predecessor's track record of sending some dealers to diversion programs.
Alioto Veronese thinks Jenkins' policy of "bundling" misdemeanor drug possession has two problems: The five-citation number is arbitrary, and it disincentivizes police to arrest drug users, because they have no idea how many arrests someone has had previously. Under his administration, Alioto Veronese says fentanyl dealing will come to an end. "I will go out and arrest the fentanyl dealers throughout this city and we will bring them to justice." He says he would partner with the police or the federal government, but if that were not possible, he argues DA investigators can make arrests because "they're peace officers."
Hamasaki believes "we have 50 years of experience with the drug war that has done nothing to help drug users," and that drug users should instead be aided by medical professionals. He called Jenkins' "bundling" proposal a "five-strikes program," a reference to the California law that escalated criminal sentences based on previous felony convictions and resulted in ballooned incarceration rates. "It's a catchy slogan, I'll give it that, but it hasn't really addressed the underlying issues." He says it's been shown repeatedly that incarceration leads to worse outcomes for people struggling with substance abuse.
Cash Bail
Asking suspects in custody to pay cash to be bailed out of jail has been widely criticized as a system of allowing wealthier people release, instead of targeting people who are a risk to public safety. What is your stance on cash bail?
Jenkins says "I actually have not changed the existing policy from what Chesa (Boudin) had." But, she says, her predecessor was "overly conservative" in deciding when to seek detention of a suspect without bail. Jenkins says "there still has to be a mechanism" for deciding how to keep people in custody. In some cases of people selling or being in possession of fentanyl, "we are filing motions to detain these defendants in custody pretrial," Jenkins says. "That's something Chesa was never willing to do, (but) I am."
Alioto Veronese says requiring cash bail at all is inherently discriminatory to low-income defendants — often people of color. "If you have a million dollars in the bank, and I have ten dollars in the bank, the criminal justice system treats you differently, and that has to stop." Alioto Veronese claims Jenkins is using cash bail "selectively, to discriminate against people." He says that since she has been accused of withholding exculpatory evidence in a trial, "you cannot trust this person to be selectively using cash bail against the accused." He wants to work with state legislators to help develop better alternatives to cash bail.
Hamasaki thinks the concept of cash bail is broadly misunderstood by the public. He supports getting rid of cash bail, and calls Jenkins' policy "pretty vague." "I don't think you can quite call it a policy yet," he says. He thinks strong management and leadership is needed to implement policies to end cash bail, and he says that's what sets him apart from the various candidates.
Anti-Asian Hate
Incidents of hate have increased against Asian communities in the United States, and San Francisco in particular, in the wake of the pandemic. What can your office do to protect Asian communities?
Jenkins says she is creating a "vulnerable victims unit" in her office, which will task experienced attorneys with responding to violence against Asian communities. Previously, those cases went to the general felonies unit, which Jenkins says is typically staffed by younger attorneys. The change was made because "the Asian community needs to feel like we are doing our best" to hold offenders accountable. Former district attorney candidate Nancy Tung is leading the new unit and helping the office reach out to Asian communities.
Alioto Veronese claims, without providing supporting evidence, that "young African-American kids (are) coming from the East Bay to prey on vulnerable, older Chinese people." And he criticized Jenkins for not filing more hate crime charges. "She's not sending the signal to these young thugs that are coming from the East Bay that we're not going to tolerate this in San Francisco." While some experts say proving hate crimes can be difficult because the burden of proof is higher, Alioto Veronese says "I do it every day" in civil rights cases.
Hamasaki says the issue "is personal for me," after he was attacked outside a bar by men yelling anti-Asian epithets when he was in his twenties. When hate crosses over into criminal conduct "we have to prosecute people," Hamasaki says, while honoring and respecting the victim's rights. He vows to reinvigorate the victims' services team of the district attorney's office and to provide a public face against anti-Asian hate. "I come to it from a different perspective and have the ability to communicate with communities in a way that can reassure people."
SFPD
During his tenure, former District Attorney Chesa Boudin criticized the low arrest rates of the San Francisco Police Department, while the city's police union blamed Boudin for low morale. What is your plan to work with the SFPD?
Jenkins doesn't believe police are "anti-progressive." "What I do believe is that they had a DA that was antagonistic toward them and who at many turns refused to prosecute crime in this city," she says. If rank-and-file police ever did disagree with a policy she championed to the point of reaching low morale, or boycotting arrests, Jenkins says she wouldn't discuss that situation in public. "I will take it to them privately so that we can discuss it" and come to a resolution.
Alioto Veronese wants to take the authority to appoint a police chief away from the mayor, and give that power to the district attorney, because mayors use the chief "as a political toy." He says he would improve morale by taking away the responsibility of cops to detain someone experiencing a mental health crisis, though it's unclear if it's in the purview of the district attorney to do so. Too often, Alioto Veronese says, police officers are considered Swiss Army Knives for social ills — acting as mental health professionals, social workers and more, but with none of the training. Someone experiencing a mental health crisis "is a medical issue."
Hamasaki says that as a police commissioner, he saw officers fail to enforce the law many times. He recounts conversations with residents "who saw car break-ins (or) more serious garage burglaries. "They were told, 'Oh well, the district attorney's not going to do anything, so why bother taking a report?' That's a policy violation and a failure." Hamasaki says if he encountered a police force unwilling to make arrests, he'd work with the police commission "to ensure that the culture is changed."
Police Misconduct
Last year, a San Francisco police officer was charged in a homicide for the first time in city history. That case has now been delayed to December. Will your office pursue that case, and others, against San Francisco police?
Jenkins says she would not talk about any pending cases "because it would be inappropriate to do so." However, she says, "the law is the law," and crimes should be charged regardless of who committed them. "If a cop violates the law in a manner that is brought to us and that we feel we can prosecute beyond a reasonable doubt, then that's what we'll do." Jenkins says police violence has affected her own family: Growing up, she heard her grandmother talk about how one of Jenkins' great uncles was killed in police custody. "If a cop has broken the law, they will be prosecuted," she says.
Alioto Veronese says "I will take full responsibility for every bad cop in this city, and I will make sure that if we have bad cops, that they immediately are removed from the streets." When asked about pending cases against police accused of misconduct, Alioto Veronese predicts that, "all of those cases go away after the election," should Jenkins win. He says, "she will support the police in a way that I think is unethical."
Hamasaki wouldn't comment directly on prosecution strategies for specific cases, but says police misconduct cases undermine the very foundation of the criminal justice system. "If police are allowed to break the law, how can they be trusted to enforce it?" He plans on pursuing police misconduct and violence cases "with the full authority of the district attorney's office." He accuses Jenkins of pausing police misconduct prosecutions from moving forward in order to prevent evidence from becoming public that could increase public pressure for such prosecutions.
Experience
What experiences do you think make you most qualified to be district attorney?
Jenkins thinks voters should back her because she has the most experience as a prosecutor, and is "the one person who is committed to balancing the interests of the need to reform and (the need to) improve inequities within the system," vowing to be a champion for victims of crime. "I think the majority of the city has reached a point of feeling fed up with the state of things, and the status quo is not working anymore," she says. In her first seven weeks in office she says she's made "significant strides in helping to restore things."
Alioto Veronese says his 22 years as a civil rights attorney, time on the police commission, three-year stint as a San Francisco police officer, and career as an investigator in former San Francisco District Attorney Terrance Hallinan's office, all prepared him to serve as district attorney. "At the time, I wasn't as progressive as Hallinan, when, if you remember, he was the ultimate progressive DA," Alioto Veronese says. Hallinan started some of the first diversion programs for offenders. Alioto Veronese initially opposed the diversion programs but now believes in that work, saying "I've come such a long way."
Hamasaki believes his 14 years as an attorney and "broad experience within the law" gives him a strong foundation to be the next district attorney. He also touted his time on the San Francisco Police Commission as valuable experience in terms of interacting with San Francisco's criminal justice system. Responding to Jenkins' critique that he lacks prosecutorial experience, he says that would be important "if they were hiring a line prosecutor," but that the district attorney's office is "a job opening for a leader." Hamasaki says he has that experience from the American Bar Association and experience in criminal litigation.
Key Supporters

This list represents notable organizations and officials who have taken a position on the ballot measure, or who are funding the campaigns in support or in opposition. This list is not exhaustive, and may be updated.

This list represents notable organizations and officials who have taken a position on the ballot measure, or who are funding the campaigns in support or in opposition. This list is not exhaustive, and may be updated.
Proposition D
Should San Francisco law be changed to streamline the approval process for certain types of housing projects that are either 100% affordable, reserved for teachers, or are mostly market rate, but include at least 15% more below-market-rate units than the city would otherwise require under its current affordability mandates?
Yes Argument
This measure would help developers build much-needed middle-income housing more quickly by removing bureaucratic roadblocks that often add years to the approval process. Right now, it takes the city an average of 4 to 7 years to approve the construction of new homes, a formidable delay that will prevent it from meeting its statement-mandated goal of building 82,000 new homes by 2031. Proposition D will also make sure developers pay construction workers family-supporting prevailing wages.
No Argument
This measure sets its definition of "affordable housing" far too high — at 140% of median San Francisco income. That would mean that a one-bedroom apartment renting for nearly $4,000 a month would be considered affordable under the measure. Furthermore, by streamlining the approval process, residents won't have the opportunity to push for changes to the project at key public meetings.
Proposition E
Should the city allow exemptions to some review and approval processes for the following kinds of housing: 100% affordable housing projects, educator housing projects and market-rate projects with 20-30% (depending on the number of bedrooms) affordable housing units on-site?
Yes Argument
Proposition E focuses on people who truly need affordable housing, like those with low incomes, as opposed to Proposition D, which expedites housing targeted for higher-wage earners. The measure contains annual transparency- and accountability-reporting requirements, which will make it truly accountable to the public. It also has incentives to begin construction "immediately," and makes sure that workers who produce the housing will be paid a prevailing wage.
No Argument
The affordability requirements to qualify for streamlined approval in Proposition E are so high that it would make housing too expensive for developers to build. Prop E would still require environmental reviews, even of 100% affordable housing projects. And a provision in the measure requiring a certain amount of contractor apprenticeships may also delay housing construction, because many workers don't complete those programs.
Supervisor, District 4
Supervisor Gordon Mar is running for re-election to represent District 4, encompassing most of the Sunset District, Parkside and Pine Lake Park neighborhoods. Mar was first elected to office in 2018 after years of serving as a progressive labor organizer. Following the recent disqualification of former contender Leanna Louie, Mar's sole challenger is Joel Engardio, a public safety advocate and former journalist who has unsuccessfully run several times for a seat on the board to represent neighboring District 7. The recent redistricting process folded Engardio's neighborhood into District 4.
Candidates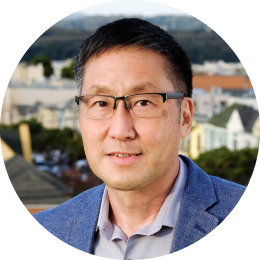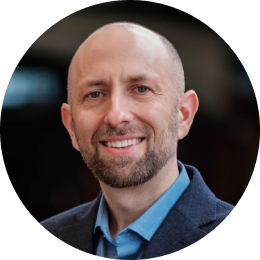 Joel Engardio
Former Journalist
Positions on Key Issues

Candidate summaries are based on interviews with the candidates, statements made at debates and public events and past news coverage.

Candidate summaries are based on interviews with the candidates, statements made at debates and public events and past news coverage.
Homelessness
How can you address homelessness in your district?
Mar cites the "urgency" of addressing homelessness in District 4, where the unhoused population has increased at a faster rate than in any other district since 2019. People living in vehicles — mostly RVs — along Ocean Beach on the Great Highway, who account for much of that increase, have also created a public-safety risk for housed neighbors, Mar says. He touts his partnership with Supervisor Myrna Melgar, in neighboring District 7, in working to build a homelessness vehicle triage center to help RV dwellers repair vehicles and find housing and other supportive services.
Engardio says mental illness and drug addiction are the major underlying causes of homelessness in the district. He's critical of the city's "watered down" implementation of California's 2018 conservatorship law focused on providing mandatory services to — and taking state custody of — mentally ill people experiencing homelessness, and says the Board of Supervisors should broaden its enforcement of it. "I think it's progressive and humane and compassionate to give people the treatment they need."
Housing
The pace of new housing development in the Sunset District is notoriously slow, a factor that contributes to San Francisco's housing crisis. Do you have plans to change this, and how?
Mar says building more affordable housing in the district is a top priority. He touts the imminent groundbreaking of Shirley Chisholm Village, a long-delayed project that will eventually provide affordable housing to city educators. Mar also highlights his recent efforts to convince concerned neighbors of the merits of a new affordable-housing project at 2550 Irving Street, and his success in helping to reach a scaled-back compromise: The project will now create 80 new units, down from the original 98. Mar says he supports expanding lower-income housing on the west side of his district, and intends, in his second term, to focus on a new effort to engage local youth and families in helping the district meet its new housing goals.
Engardio says he also supports more housing construction on the district's west side because it will help more lower-income families stay in San Francisco. He believes residents who push back against housing production — sometimes derided as NIMBYs — need to receive clearer explanations about how new projects will actually benefit them in the long run. For instance, he says, more housing production means cheaper housing for seniors to purchase later in life, when they may downsize. Engardio also says it's "reasonable" to build denser housing and more small apartment buildings "sprinkled throughout the west side," as long as the area remains mostly single-family homes.
Schools
Even though the Board of Supervisors has no jurisdiction over SFUSD, what do you plan to do to help support students and families in your district?
Mar says he moved to the Sunset District about 16 years ago so his daughter could attend neighborhood schools. He and his staff engage regularly with local school leaders, he says, adding that he has obtained grants to fund science, technology and arts education programs. Mar also touts his role in co-sponsoring Proposition G on the November ballot, which would offer grants to SFUSD.
Engardio highlights his leadership role in the successful effort to recall three school board members earlier this year. "They were doing the opposite of what parents wanted," he says, specifically noting their focus during the pandemic on renaming certain schools and not, in his view, sufficiently prioritizing the return to in-person instruction. Engardio also lambasts Mar for not supporting the recall effort.
Transportation
With fewer people in your district now commuting downtown for work, how do you plan to ensure the availability of reliable public transportation?
Mar says he has looked closely into an on-demand bus system that would allow residents to use a phone app to summon a public bus — much like people now do with ride-hailing services. Mar also touts his role in pushing through the first half of an effort to make the L-Taraval train line safer for transit riders, a project that he says has been delivered on time and on budget. He says his next goal is to prompt the San Francisco Municipal Transportation Agency to "fast-track" improvements to the N-Judah line, the busiest train line in San Francisco.
Engardio thinks transit in District 4 is in vast need of improvement, citing constituents who frequently call the L-Taraval train the "L-Terrible." He says the construction process to improve the L-Taraval line was "a mess." As supervisor, he says he would be an "advocate and a champion" to ensure the SFMTA approaches projects in ways that don't hurt small businesses. He thinks "proactiveness, the championing of issues," has been lacking in transportation projects in recent years.
Car-Free JFK
Do you support a car-free Great Highway, and a car-free JFK Drive in Golden Gate Park?
Mar says he supports Proposition J on this election's ballot, which would make JFK Drive car free. The city, he says, must create "safe and vital" recreational spaces for neighborhoods to enjoy. As for the Great Highway, Mar points to compromise legislation he introduced that would allow car use during the week and recreational use on weekends. He does not support Proposition I, which would restore full car access for the Great Highway and bar recreational use, while costing $80 million to combat beach erosion.
Engardio believes "families love the park on the weekend." He believes JFK Drive should be a place with "the least amount of cars possible," because a park is a central place for kids and families to safely play. He says the "disastrous" management of the underground parking garage in Golden Gate Park needs to be taken over by city government, a change proposed in Proposition N, which is also on the ballot this election.
Public Safety
What are District 4's public safety needs, and how do you plan to address them?
Mar says his "five-point community safety plan" for the Sunset District is helping to prevent crime in the area by funding unarmed community ambassadors who patrol neighborhoods and who help escort seniors. The program also distributes free Amazon Ring doorbell cameras to residents, an effort which has since been introduced citywide. Those programs have also been key in combating the rise in anti-Asian violence in his district, Mar says.
Engardio says he is proud to have played a role in the recall of former District Attorney Chesa Boudin, and critiques his opponent for not supporting the effort to do so. He also touts his experience as director of the nonprofit Stop Crime SF, which has sounded the alarm on anti-Asian hate. Engardio points to the police department's severe staffing shortage, and says it's an opportunity to hire new recruits who are reform-minded. But he says the city should do more to offer incentives like bonus pay to retain officers.
Key Supporters

This list represents notable organizations and officials who have taken a position on the ballot measure, or who are funding the campaigns in support or in opposition. This list is not exhaustive, and may be updated.

This list represents notable organizations and officials who have taken a position on the ballot measure, or who are funding the campaigns in support or in opposition. This list is not exhaustive, and may be updated.
Supervisor, District 6
Supervisor Matt Dorsey was appointed by Mayor London Breed in May to fill the seat vacated by Matt Haney, who was elected to the state Assembly. Honey Mahogany, a former aide of Haney's, is now challenging Dorsey to represent the district, which includes the Financial District, the South of Market, Mission Bay and Tenderloin neighborhoods, and Treasure Island. For information on all the candidates in the race, visit our partners at Voter's Edge.
Candidates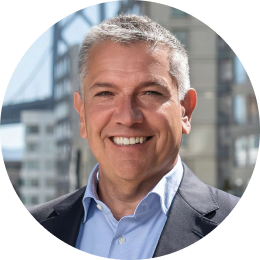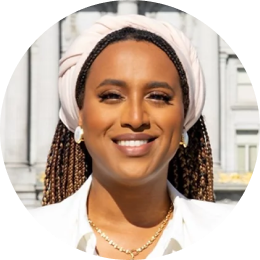 Honey Mahogany
San Francisco Democratic County Central Committee Chair
Positions on Key Issues

Candidate summaries are based on interviews with the candidates, statements made at debates and public events and past news coverage.

Candidate summaries are based on interviews with the candidates, statements made at debates and public events and past news coverage.
Homelessness
What can the city in general, and your district in particular, do to reduce homelessness?
Dorsey hopes that proactively addressing the "low-hanging fruit" of drug addiction will free up city resources to help people living on the street who suffer from serious mental illness. He says he wants the city controller to calculate the cost of untreated drug addiction in the city, and work to instead spend that money on preventative measures. Dorsey, a former SFPD spokesperson, also says he's not supportive of the city's Compassionate Alternative Response Team (CART), which responds to some non-emergency requests related to homelessness. He instead advocates for pairing police with emergency responders.
Mahogany says her previous experience as a homeless outreach worker at Larkin Street Youth Services directly informs her approach. She says holes in the support system for unhoused people need shoring up by listening to the needs of social service and medical providers and helping them do their jobs. Mahogany says she thinks police enforcement that simply pushes drug use from one neighborhood to another is wholly ineffective, instead advocating for neighborhood safety plans that include unarmed ambassadors who patrol their own neighborhoods. And, unlike Dorsey, she is a strong proponent of the CART, particularly in light of the police department's severe staffing shortage.
Housing
What policies do you support to alleviate San Francisco's housing and rental crisis?
Dorsey says he supports Proposition D, a November ballot measure backed by Mayor Breed to help streamline affordable housing projects — but with a lower threshold for what is considered "affordable" than Proposition E, a competing measure brought by the Board of Supervisors. Dorsey says he wants to be the "conscience of housing" on the board, and plans to urge his colleagues to build more housing in their own districts.
Mahogany notes that more housing has historically been constructed in District 6 than in any other part of the city, and advocates for other neighborhoods to "do their part." She says she supports streamlining the housing approval process, especially to galvanize more housing development on the city's notoriously low-density west side, where she grew up.
Public Safety
What can San Francisco do to reduce crime while enacting criminal justice reform?
Dorsey believes making progress on drug addiction treatment will help reduce crime on the streets. He says he thinks police are lagging in reform due to political shake-ups in the Department of Justice — which helped lead the effort — under former President Donald Trump. He thinks the city may need to spend more money to retain police, in addition to the wage hike officers received in the current budget cycle.
Mahogany says people in many communities throughout the city want more police presence, and that no one community — including the Black community — is uniform in its desire to defund, reform or expand the police force. She says many police stations are dangerously understaffed, to the detriment of the most vulnerable communities, particularly the transgender community. And while she supports recent pay raises for police officers, she also wants the city to conduct an audit to ensure that the SFPD is using its funding in the most effective way possible.
Schools
Though supervisors have no jurisdiction over schools, what can you do to support students and families in your district?
Dorsey says he would support plans to create a new elementary school in the Mission Bay neighborhood, the city's newest community, where a significant number of young families have moved in recent years. He has also pledged to co-sponsor a charter amendment called the Student Success Fund that would direct $60 million annually to city schools, using revenue from property taxes. Following the racist comments made by Board of Education Commissioner Ann Hsu, he is no longer supporting her re-election campaign, although he has stopped short of calling on her to step down.
Mahogany advocates for a community-based safety plan to ensure kids get to school safely, particularly in high-crime areas. She believes more work should be done with community benefit districts to ensure areas around schools are kept clean and safe. Mahogany opposed the February recall of three San Francisco school board members, and also did not call for Hsu to resign.
Transportation
What can be done to improve transit access in District 6?
Dorsey stresses the need to bolster safety for pedestrians and bicyclists, and touts his support for a recent unsuccessful state bill to allow a handful of California cities, including San Francisco, to use speed-enforcement cameras. Dorsey also says he plans to push for Caltrain to extend to the Transbay Terminal, which currently only accommodates buses, and for the Downtown Extension of high-speed rail to be implemented there. He also says he opposes a proposed toll for cars on Treasure Island, citing unintended consequences for providers of delivery services and for visitors traveling to see relatives on the island.
Mahogany notes that she grew up taking Muni, and wants to see the city's transit systems become much more reliable. She advocates for pumping more funding into Muni, in part through future tax hikes, like a renewal of Proposition A which failed at the ballot earlier this year. Unlike her opponent, she supports a toll for cars on Treasure Island saying it is needed to mitigate growing congestion, and also to fund new transit options, like a ferry. As a legislative aide, Mahogany worked to ensure that low-income residents on the island would be exempted from the toll.
Downtown
With people increasingly working from home and office-tax revenue in sharp decline, how can San Francisco's downtown be revitalized?
Dorsey advocates for tweaking a gross receipts tax on employees of businesses to incentivize companies to bring their employees back downtown. He also sees an opportunity to reshape the downtown area by exploring ways to convert underused commercial buildings into housing.
Mahogany says she doesn't think downtown office use will ever return to pre-pandemic levels, and encourages the city to really "think about what the future is." That might mean attracting new industries, beyond tech, or re-envisioning the area as a hub for shopping and nightlife, geared specifically to residents, not tourists, she says. To that end, Mahogany supported an unsuccessful state bill this year to extend bar closing hours to 4 a.m.
Key Supporters

This list represents notable organizations and officials who have taken a position on the ballot measure, or who are funding the campaigns in support or in opposition. This list is not exhaustive, and may be updated.

This list represents notable organizations and officials who have taken a position on the ballot measure, or who are funding the campaigns in support or in opposition. This list is not exhaustive, and may be updated.