A rural Northern California police department wanted a versatile tool to take down suspects while limiting injuries to officers and the people they detained. It chose nunchucks.
Police officers in Anderson, just south of Redding, won't be required to use the weapon, often made of two sticks or bars tethered together and popularized by various martial arts films and the "Teenage Mutant Ninja Turtles" franchise. But if officers decide to use them, they must pass a 16-hour training program.
"It gives us the ability to control a suspect instead of striking them," Sgt. Casey Day told the Los Angeles Times.
The nunchucks that police will use are made of hard plastic connected by a nylon cord designed to wrap around a suspect's wrist or ankles, the paper reports.
Day was recently certified to train the department's 20 officers on the proper use of the nunchucks, also known as nunchaku sticks.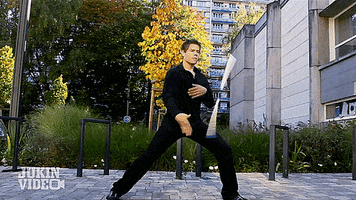 On the website of the nunchakus' manufacturer, Orcutt Police Defensive Systems Inc., the restraint technique shows an officer using nunchucks to grip the ankle of a man who is kicking his foot toward the officer's face. The graphic also depicts an officer using them to hold a man's wrist.