Rae Alexandra writes about pop culture for KQED Arts. She is the creator/author of the Rebel Girls From Bay Area History series. Born and raised in Wales, she started her career as a music journalist, writing for Kerrang!, SF Weekly and the Village Voice, among many others. She still writes about music for L.A. Weekly and can be found on Twitter @raemondjjjj.
Lina Blanco — Digital Manager of Engagement
As the Engagement Producer for KQED Arts, Lina develops and implements strategies for audience growth and engagement across a variety of social media platforms. She brings with her six years of social marketing and digital storytelling experience within the Arts, and holds her B.A. in Ethnic Studies from Mills College.
Ruth Gebreyesus is a freelance writer and producer based in the Bay Area. Through stories across various mediums, Ruth explores the creation and consumption of cultural products. You can find more of her work here.
Pendarvis Harshaw is a regular columnist for KQED Arts and the host of the podcast Rightnowish, which also airs in radio form each Sunday on KQED-FM. The author of OG Told Me, a memoir about growing up in Oakland, Pendarvis is a storyteller, photographer, and culture keeper. @ogpenn
Sarah Hotchkiss is KQED Arts' senior associate editor and a San Francisco-based artist. She watches a lot of science fiction, which she reviews in a semi-regular publication called Sci-Fi Sundays. @sahotchkiss
Ashleyanne Krigbaum — Producer, Rightnowish
Ashleyanne Krigbaum is the producer of Rightnowish. She has also made podcasts for Noise Pop, Salon, and award-winning audio tours for SFMOMA, Smithsonian, de Young, and more. From 2015 to 2018, she was an announcer and local host of NPR's All Things Considered at KALW. When she's not making podcasts, she's DJing with vinyl at dance parties around the Bay Area. @wambamash
Sam Lefebvre is a KQED Arts staff writer. He is the former music editor of East Bay Express, former columnist at SF Weekly, and a freelance writer with bylines at Pitchfork, the New York Times, Spin and The Wire, among other outlets. He lives in Oakland. @lefebvre_sam
David Markus joined KQED in 2014 and leads efforts to develop vision and strategy for KQED Arts multimedia productions online and on air. As executive in charge, he also heads audience engagement strategies focused on social media, live events, and content distribution partnerships.
Gabe Meline is KQED Arts' Senior Editor. He started self-publishing at age 15 and has since won several national journalism awards. Prior to KQED, he was the editor of the North Bay Bohemian and a touring musician. He lives with his wife, his daughter, and a 1964 Volvo in his hometown of Santa Rosa, CA. @gmeline
Masha Pershay — Associate Video Producer
Masha Pershay is an associate video producer for KQED Arts. Masha got her start in media production in 2009, when she joined college station KUSF as a radio host. She holds a B.A. in Broadcasting and Electronic Communication Arts from San Francisco State University and a certificate in sound recording from City College of San Francisco. In her spare time, she's an avid record collector and a DJ in San Francisco's Italo disco DJ collective Galaxy Radio.
Sarah Pineda — Engagement Producer
Sarah Pineda is the engagement producer for KQED Arts. Previously, she was an Assistant Producer at KPCC-LAist where she got her start in engaged journalism. She was born and raised in Southern California, so it's no surprise she's a big Disney fan. @sarahnpineda
Nastia Voynovskaya is a Russian-born, California-raised journalist and the associate editor at KQED Arts. Her work has been published in the San Francisco Chronicle, VICE, Paste magazine, and SF MoMA Open Space. Previously, she served as music editor at the East Bay Express and online editor at Hi-Fructose magazine. @nananastia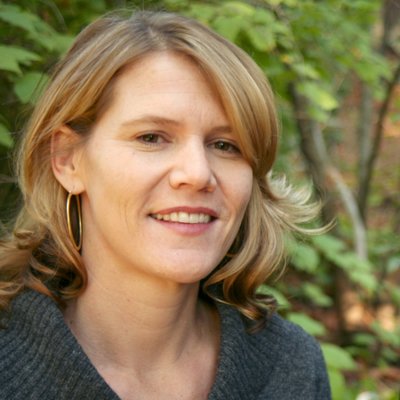 Kelly Whalen is a multimedia producer for KQED Arts. @kellyfilmmaker